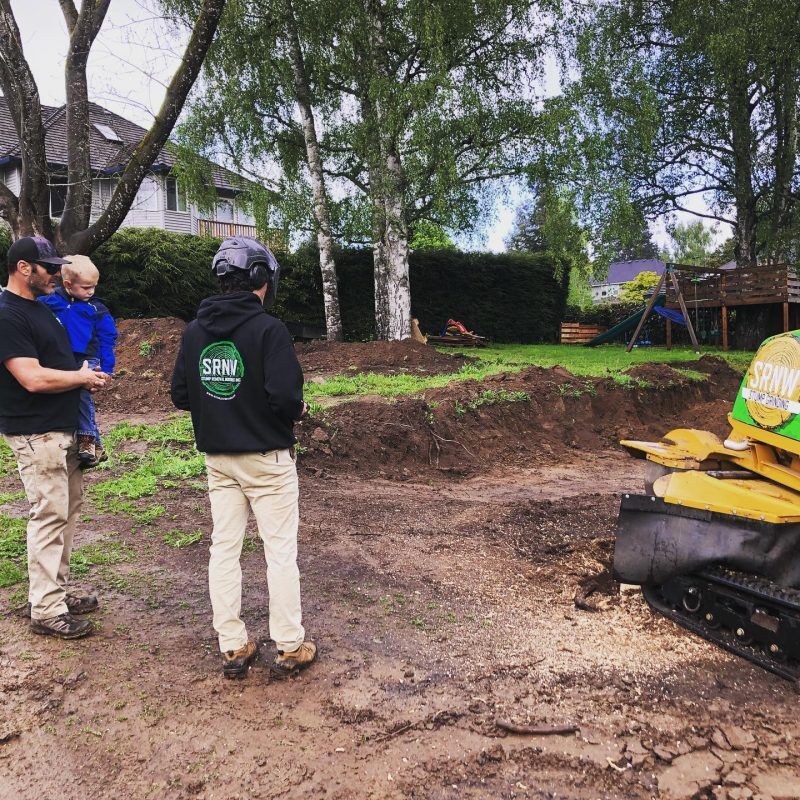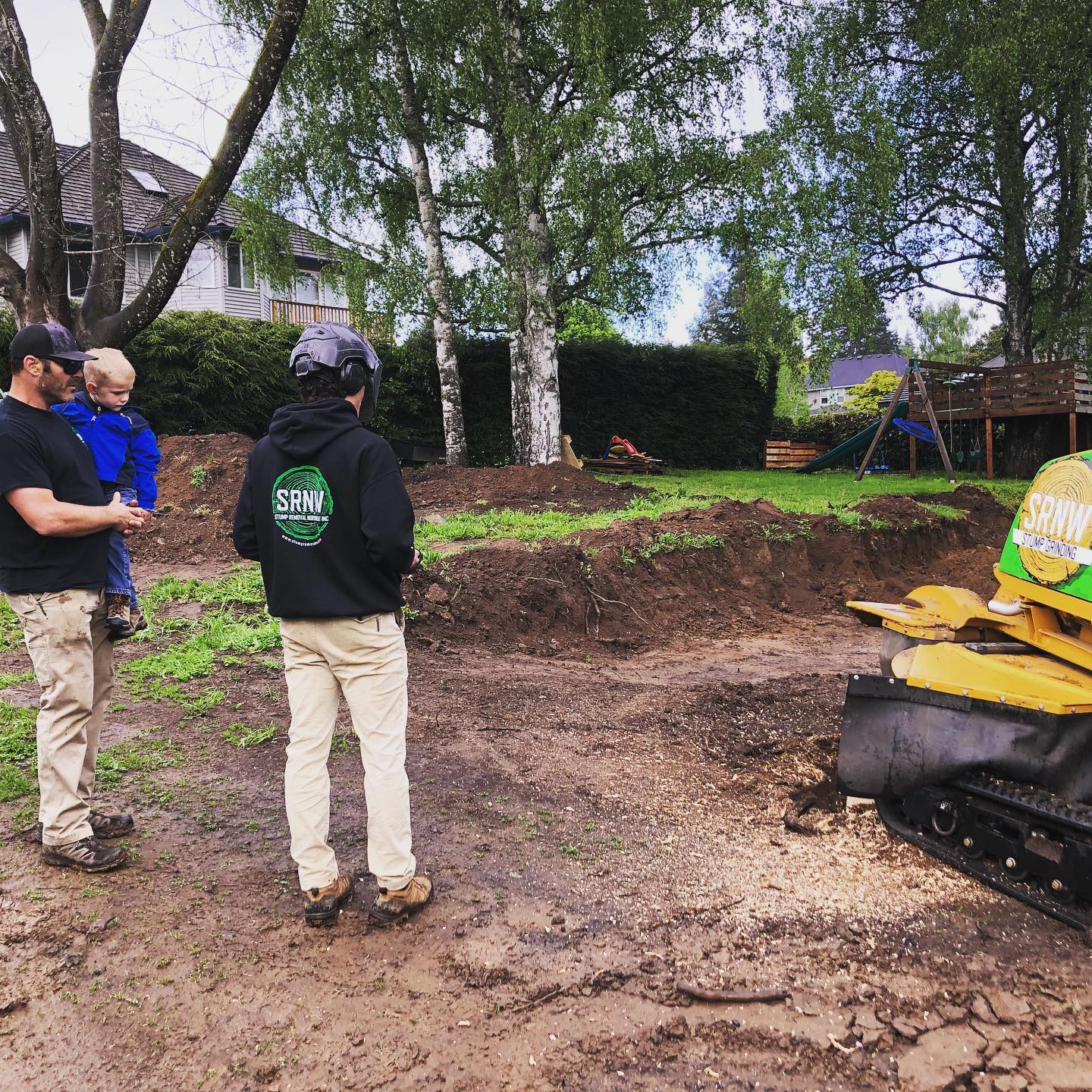 This little bundle of cuteness is our grandson and he makes quite the stump grinder sidekick. He goes to work in the woods with his Dad and has spent his life around equipment so he's quite the little helper indeed!
He's not one bit afraid of the loud noises and moving parts on our stump grinders and loves to help push the buttons on the Brush Bandit remote control! Who knows, maybe one day he will takeover our stump removal business.
We are grateful to have such a wonderful family and excellent clients who make our days so pleasant. If you need tree stump grinding services.
Call for free estimates 208-477-8384
Wonder what job Papa's little helpers will be on next? Be sure to check out all the stump grinding projects and more by following us on Instagram: @stumpremovalnw
Meet Our Project Manager (Robin)
She's always happy to see anyone and loves to "supervise" on jobs. She actually has several 5 star reviews on our google business page too! Robin is our mini aussie, border collie mix and she rules the roost.
Most of the time she sits in the truck while Jack & Trent are out working but when customers want to meet her she jumps for joy and usually ends up getting lots of treats! There have been times when we catch her basking in the sun on the job or have to literally make her get in the truck when we leave because she's considering trading us in for better parents…how dare she!
We love her as much as she loves our customers! You will definitely see her starring in several of our live stump grinding videos and posts so be sure to like us on instagram and/or facebook @stumpremovalnw
Read more about Boise dump truck hauling services and additional lot clearing services we provide.