Family-Owned Stump Grinding Service
Always Free Estimates
70hp & 30hp Stump Grinders
Grinding Stumps Up To 15″ Below Ground Surface
25+ yrs Arborist Owned/Operated
ID & OR Licensed, Bonded, Insured
We Schedule All Utility Locates (free of charge)
Commercial/Residential Projects
Serving Treasure Valley & Surrounding Areas Since 1998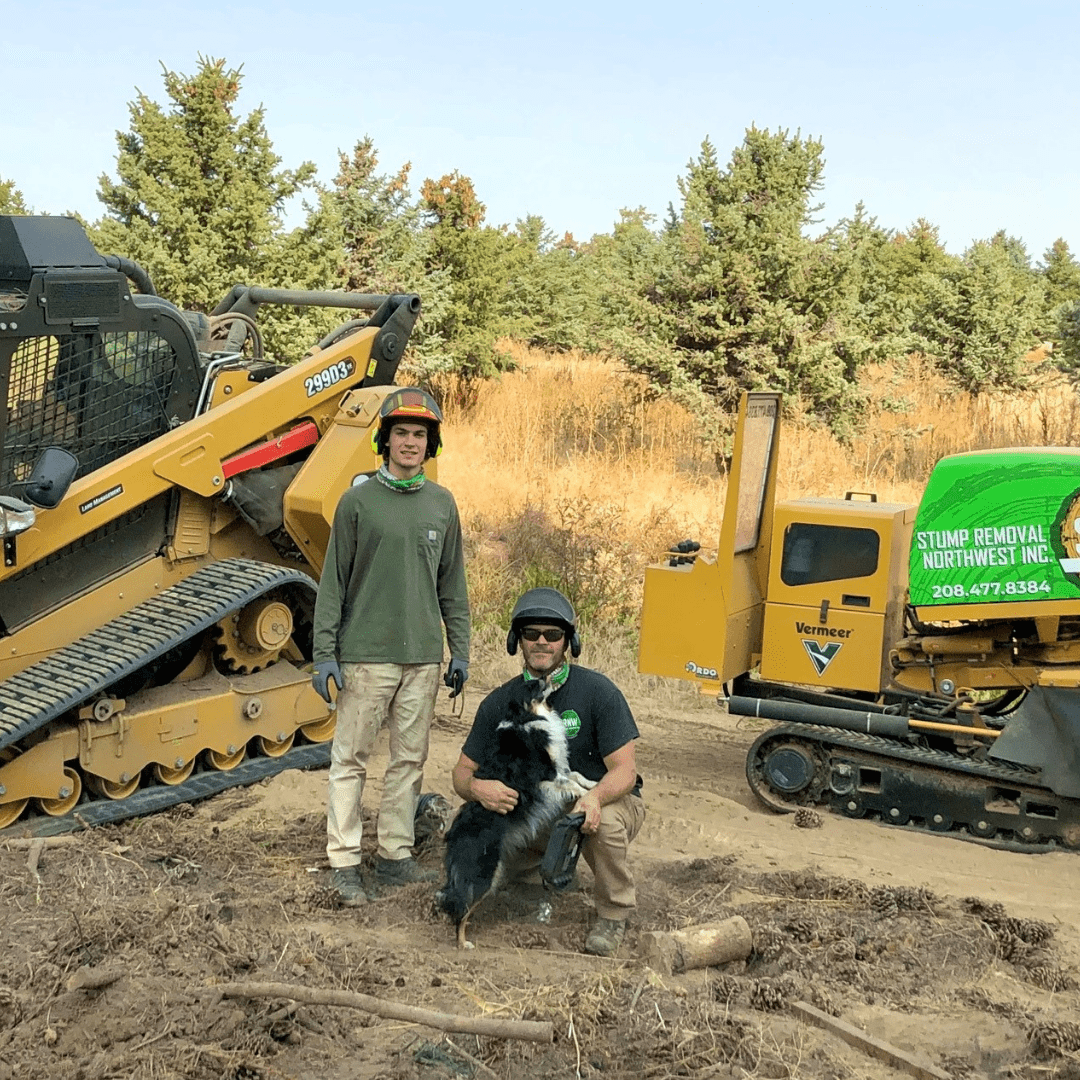 Father/Son Stump Grinding Duo
SRNW is proud to be a family owned and operated stump grinding service in Meridian Idaho. In 2015 we sold our full-service tree care business & started Stump Removal Northwest to provide Boise stump removal, land clearing, forestry & brush mulching, and site prep services.
Jack & Trent Walker have the experience, the equipment and the skill to surgically remove any stump, anywhere. This dynamic, father/son duo answer the phone, give free estimates & grind the stumps using commercial stump grinders that fit through 38″ gates to completely grind stumps and root systems.
From removing stumps right next to home foundations, up on terraces, or large exposed root systems, we have the professional equipment to grind it all! We love working together to help improve customers curb appeal and pride ourselves on 100% satisfaction which is why we give 1 free call back.
VOTED BOISE'S BEST STUMP GRINDING SERVICE NEAR ME

STUMP REMOVAL NORTHWEST exceeded our expectations and hopes. Jack ground up a very large stump that an excavator got out of the ground but couldn't remove. We are super happy. We were saddled with this stump because we hired an excavator to remove it. He did get it out of the ground but he refused to take it away. We were frustrated and disappointed. I did an internet search and settled on 3 possible stump grinders. Two didn't even have a way to leave a message. STUMP REMOVAL NORTHWEST answered the phone and was articulate. We decided to give them a try. I sent them pictures with dimensions and they responded with a reasonable estimate. Jack – the owner operator – gave me confidence in his ability. And, he had an opening the next day. We jumped on it – fully of hope. Every possible expectation was exceeded. Jack restored our faith in humanity. If you need to get rid of a stump CALL STUMP REMOVAL NORTHWEST AND RELAX. By the way – he did such a good job I gave him a small tip along with full payment. Jack will do the job. 1st pic is before and second is with almost all converted to really nice mulch.

Very professional would highly recommend them Jack was very knowledgeable. And on time. We live here in Eagle Idaho and the price was very reasonable. Again the best.

Highly recommend Stump Removal NW for any tree removal or stump grinding in Eagle, ID. Professional and fast! They used a robotic stump grinder and made quick work of our cherry tree stump. In and out within 20 mins!

Bobbi Cornmesser
2022-05-26
Absolutely the best company you can use! Super fast, great price and they are extremely friendly! If you are looking for some one to use, this is a no brainer. Use Stump Removal Northwest!

Based on their many strong Google reviews for tree stump grinding, I contacted Jack to have a large stump removed. He was very responsive, even though it was on a weekend, and he quickly provided a quote and we agreed on a date/time for the removal. He and Trent arrived on time and were friendly and professional. They managed the process quickly and efficiently and I am very happy with their work. I wouldn't hesitate to recommend them to anyone looking for tree stump grinding and removal service, or lot clearing.

Jack and his son Trent did a terrific job. They were able to squeeze their machine into a tight space and were able to remove the stump and roots. They were punctual, personable, knowledgable and reasonably priced. We highly recommend them.

Edward Christianson
2022-05-18
Very impressed by the quality and overall care for the environment around the stumps being removed. We had one major issue which was a t-post in the center of a large willow stump that sat very close to a new fence. He worked with me to expose it down to a point where we could remove everything. So grateful for the extra effort and I will be a forever customer. Thanks again!

What an awesome and dependable company! Highly recommend using them in the future.

Jack did an amazing job and made quick work of a huge stump we had in our front yard. Super reasonable pricing and very responsive with communication. If you need a stump removed, I would check them out!

I've used SRNW twice to remove stumps big and small. Jack is very quick to return calls, communicate schedules and organize utility checks. The father/son duo quickly and thoroughly cleared out the stumps from my yard. Affordable stump removal service and very easy to work with compared to other companies I got quotes from. Highly recommended!!
Stump Grinding & Land Management Services
Removing stumps next to home foundations or grinding large exposed root systems, we have more than 25 years of experience & specialty stump grinders to remove tree stumps anywhere. We are the premier Boise stump removal service. Serving All Of Treasure Valley, Boise Idaho & Beyond.
Stump Grinding Service Near Me
Unfortunately, for property owners' stumps are often one of the toughest challenges. Stumps restrict land use, create dangerous obstacles, may result in regrowth, and are agonizingly slow to decompose. The stump removal process can be back breaking, time consuming, disrupts ground contours, dangerous due to underground utilities and may require numerous attempts to burn. This is why hiring an experienced stump grinding service with the proper equipment IS the best way to rid your land of any & all stumps.
Fortunately, over the past 25 years Jack Walker, the owner of Stump Removal Northwest has yet to meet a stump he couldn't grind! SRNW is family-owned by Jack, Dani & Trent Walker. We have a 70hp & 30hp commercial stump grinders which offer quick and effective method of removing stumps well below ground level in hard-to-reach areas & multiple concentrations. No matter the size or location we can grind them all. For larger areas and multiple stumps, we offer hefty discounts. We bid each project by scope of work, land layout, number of stumps, access, etc. so it is best to give Jack a call and he will schedule a time to come out and give you free quote.
Local Stump Grinding Surgeon & Arborist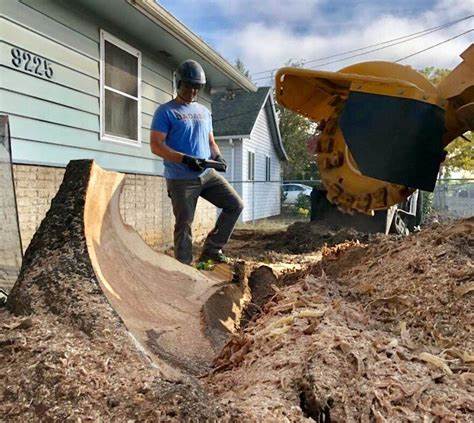 Jack grew up in the woods with his grandpa and began his arborist career in 1995. In 1998 he started his own tree care business & became an ISA certified Arborist. In 2015 he sold the tree care business to his brother & started Stump Removal Northwest Inc in Meridian ID with son; Trent Walker to specialize in stump grinding, forestry mulching & land clearing services. After 25 years climbing and pruning trees he is finally GROUNDED!
Jack & Trent have the experience, the equipment and the skill to surgically remove any stump, anywhere. This dynamic, father/son duo answer the phone, meet to give you a free estimate & grind the stumps, while Dani (his wife) takes care of marketing and bookkeeping.
We help improve customers curb appeal and pride ourselves on 100% satisfaction which is why we give 1 free call back.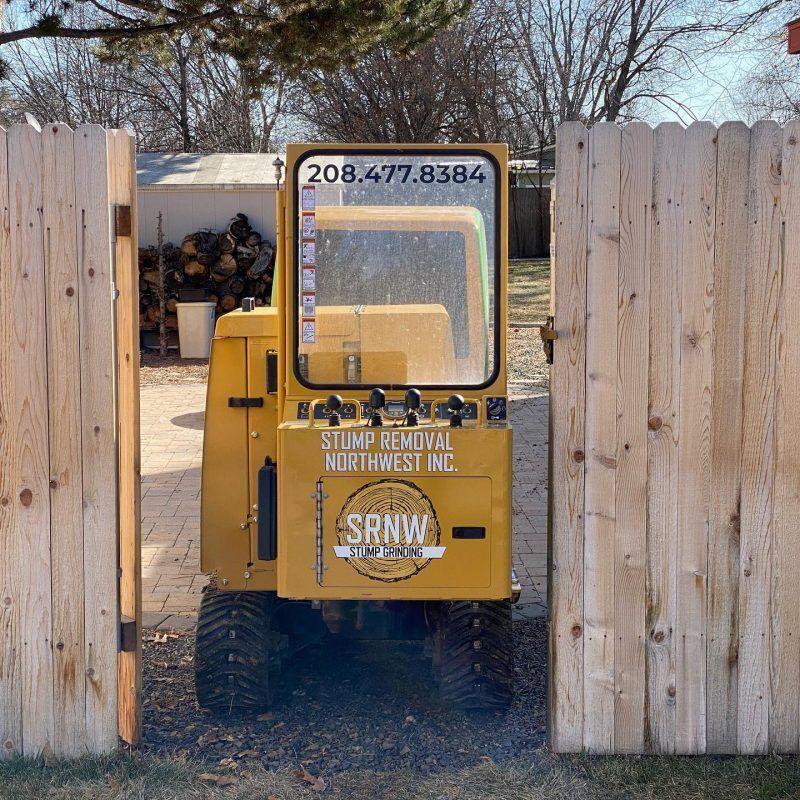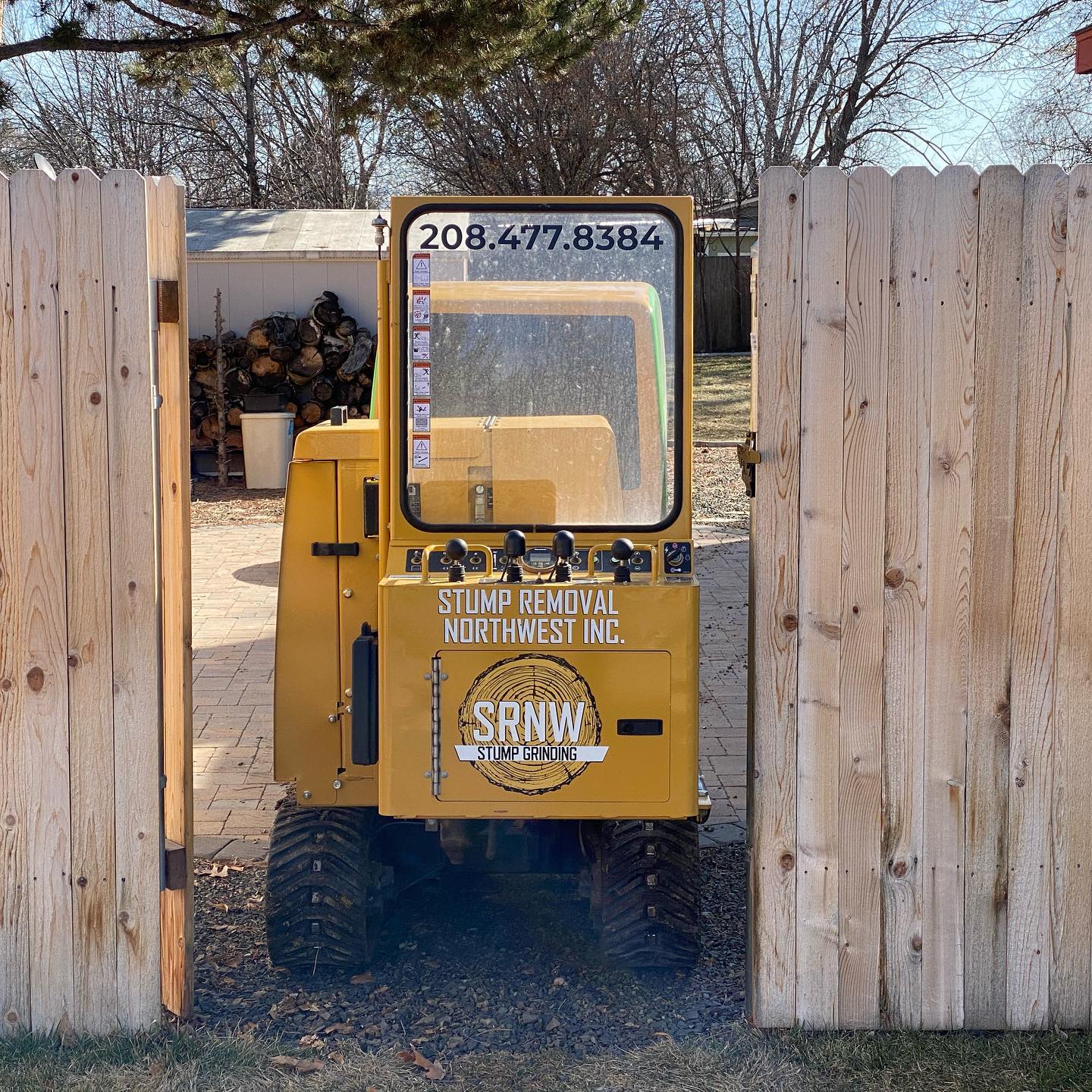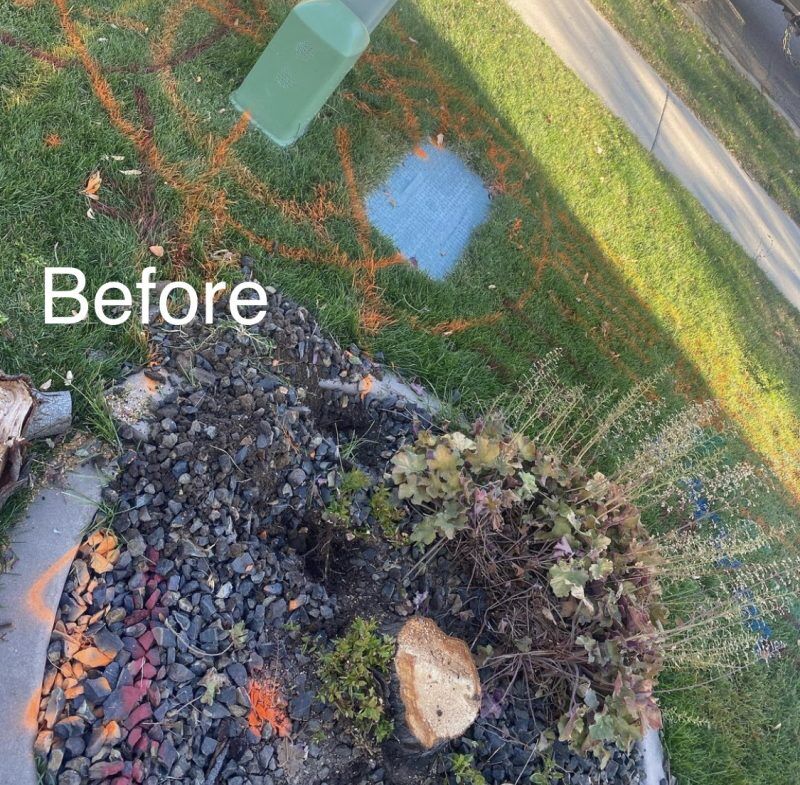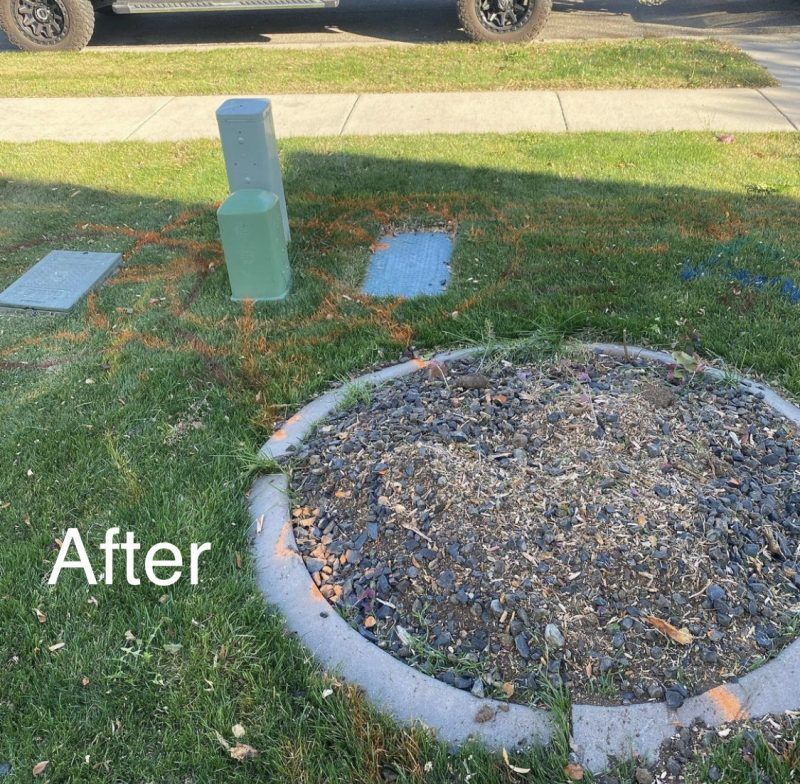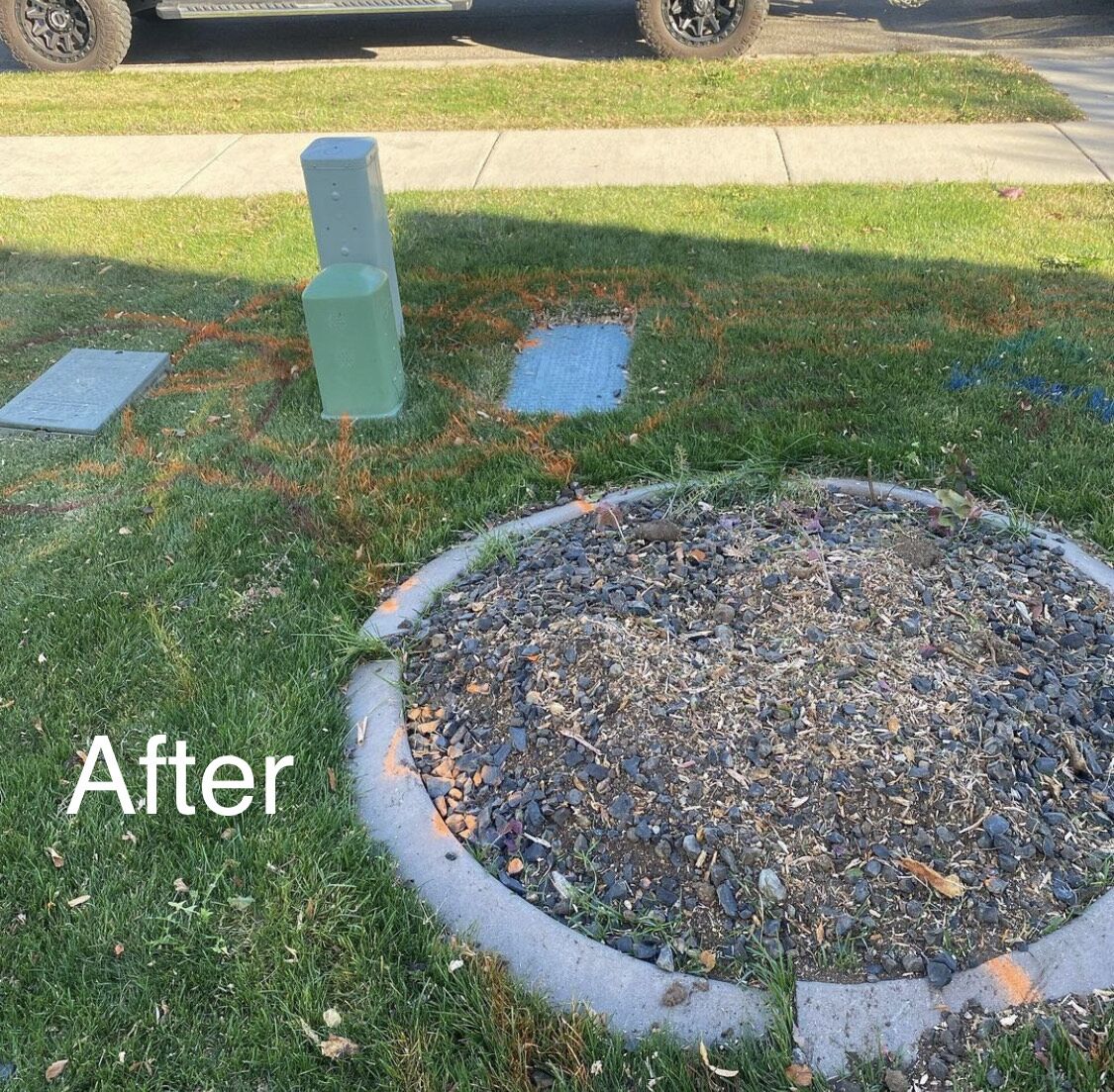 Stump Removal NW Services: