What Is Forestry Mulching & Mastication?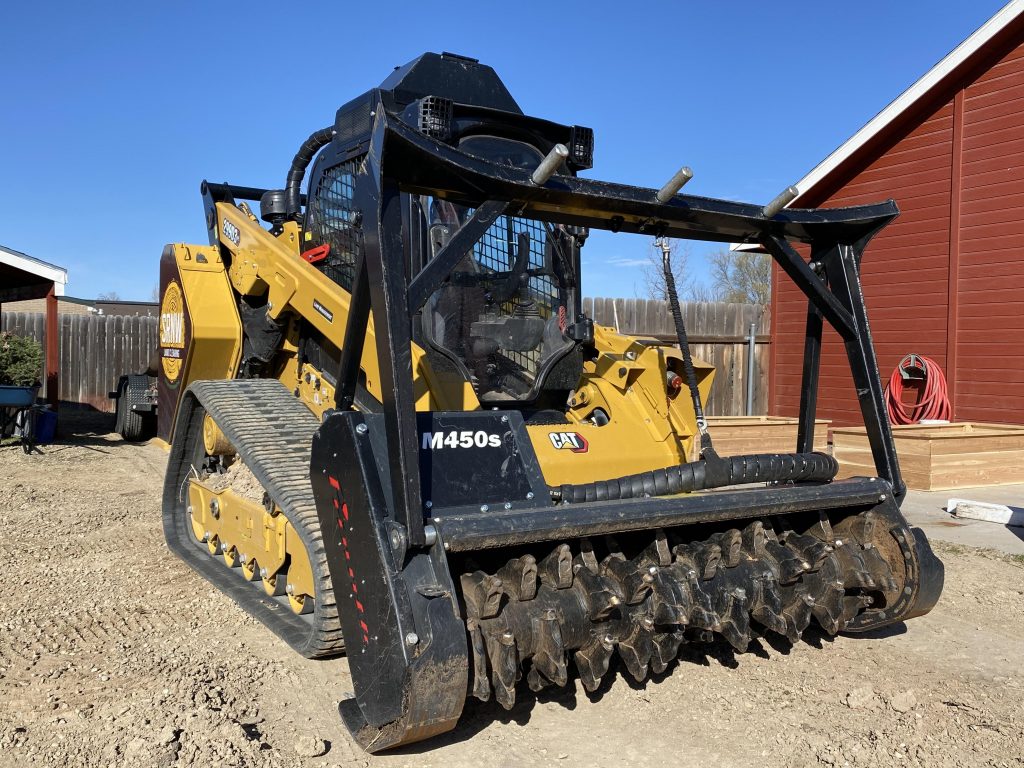 Forestry mulching is an eco-friendly, land clearing method that uses a single machine to cut, grind, and clear vegetation. No hauling, piling or burning is required. These machines, also referred to as a forestry mulcher, forest masticator, or brushcutter, use a rotary drum equipped with steel chipper tools ("teeth") or blades to shred vegetation into mulch left on the ground. This mulch reduces soil erosion, adds to soil nutrients and moisture.
Mulching is the most cost effective and positive way to clear and prepare land. Benefits include a lower impact to the landscape, long term benefits to the soil, fire reduction, and many other various positives. By processing trees and other vegetation where they stand, mulching machines eliminate many of the steps involved in land clearing such as burning , cutting/felling/hauling, and site cleanup.
Forestry mastication equipment is manufactured as application-specific tractors and as mulching attachments ("mulching heads") for existing tracked and rubber-tired forestry tractors, skid steers, or excavators. We at Stump Removal Northwest use a high-powered, hydraulic forestry mulching head from Prinoth. This attachment when used in conjunction with high flow, 100 HP, 299d3 Skid Steer can grind a tree up to 15″ in diameter into mulch in just a few minutes.
Do you have land you'd like to reclaim? Forestry mulching is an excellent, cost-effective and eco-friendly option.
Get a free quote: call 208-477-8384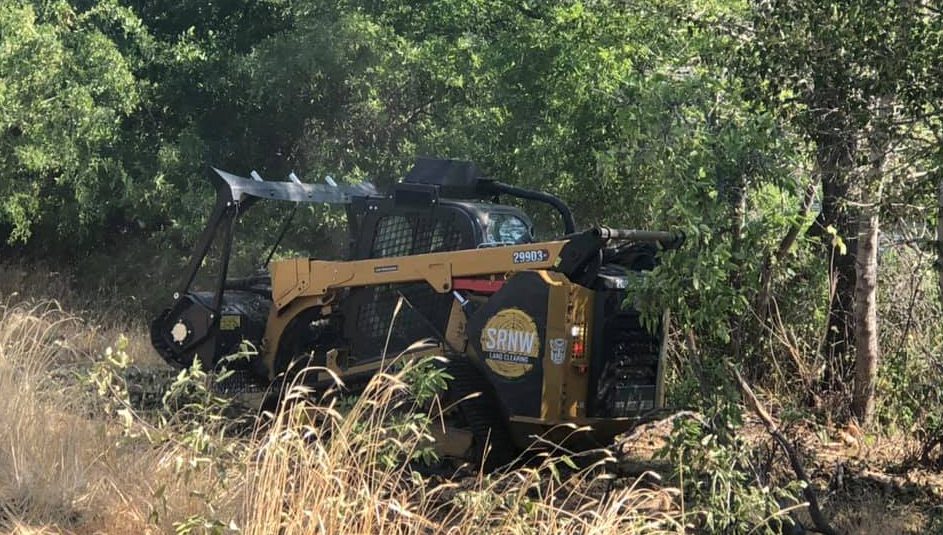 This is what the view was before we masticated the river edge of all of the overgrowth and reclaimed our client's beach and view. Now they have the perfect view and Payette River access without burning, piling, hauling any debris. Due to environmental and fire hazard concerns, masticating is quickly becoming the "go to" method for land management and reclamation.
The forestry mulcher runs on low, grinds trees down, then the mulcher head runs along forest floor, over debris and mulches it. Covering the ground with mulched wood debris. This debris reduces erosion and decays to add to soil nutrition and future planting or land development.
Vegetation and brush clearing using mastication is desired by land developers as it rarely requires permitting, no need for debris removal either. To see a list of all benefits, go to forestry mulching service.
Whether you own one city lot or large acreage we can help prep your property for any project using our eco-friendly, cost-efficient land management services within 100 miles of Boise Idaho.
Call 208-477-8384 for a free quote. Stump Removal Northwest is Family-Owned/Operated Premiere Land Management Company in Meridian ID. Additional services include, boise stump grinding, small demolition, dump truck hauling services, lot clearing.