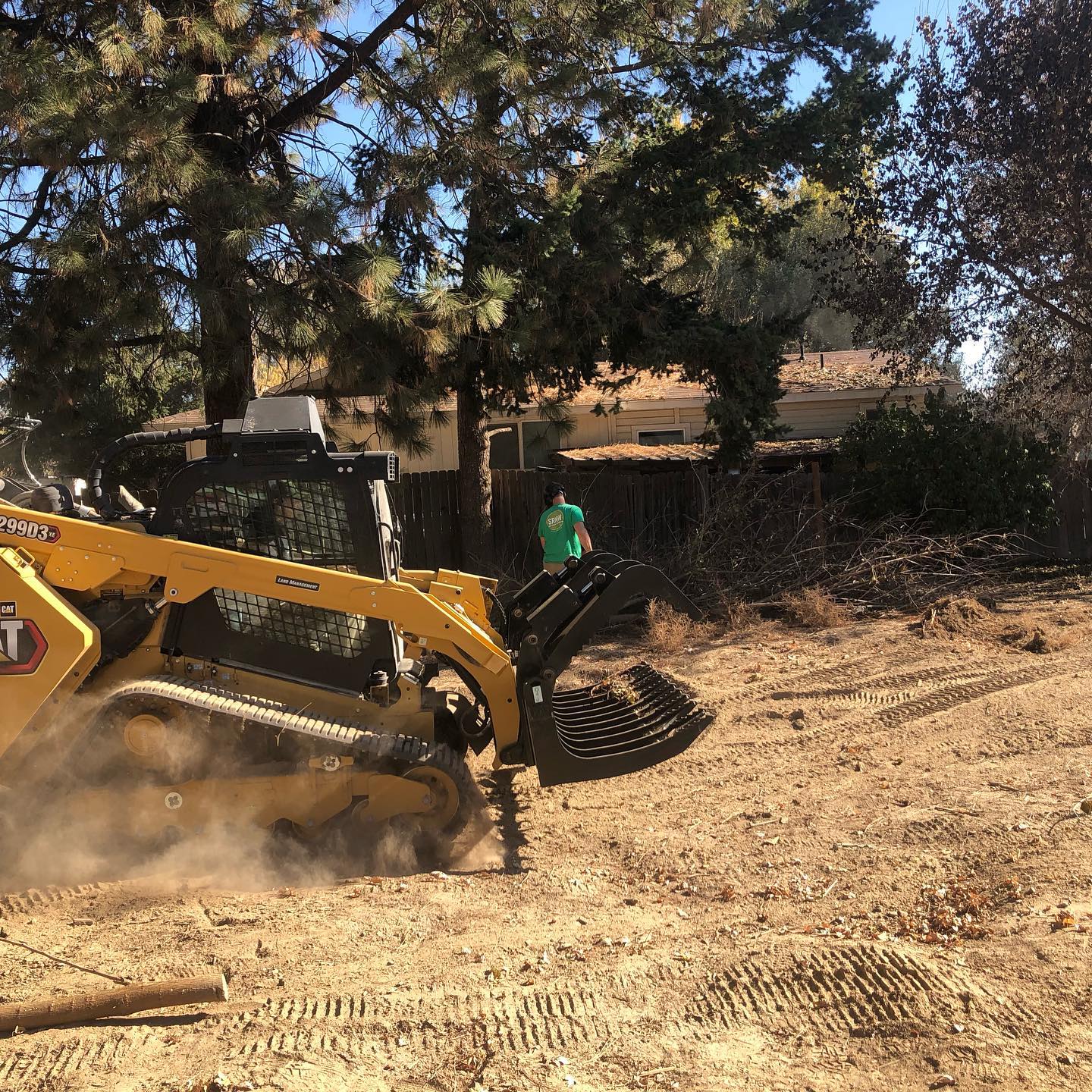 Stump Removal Northwest performs land clearing and vegetation management services throughout SW Idaho & NE Oregon. Our services range from small-acreage tree, brush & stump clearing projects to large commercial applications in the agricultural, forestry, and land development industries.
Click Land Clearing Service to learn more about how our process can save you money while providing sustainable options to prep your property for any project!
SRNW Land Clearing Equipment
Using our Cat299d3xe skid steer to clear land is a blast. This machine has the technology, horse power and high flo to get the job done safely and quickly. Not to mention low ground pressure which doesn't tear up soil! Our SW Idaho land clearing customers love it and so do we!
We cleared a city lot in Emmett Idaho so our customer could build his home. The lot had 9 large trees right on a fence line, concrete and more that needed cleared before he could start the foundation. We fell all of the trees, cleaned up the debris, ground all of the stumps and then leveled the land! Fun land clearing project in Boise ID area with excellent results.
Stump Removal Northwest
serving the greater Treasure Valley and beyond
Always Free Estimates
Land Clearing, Dirt Work, Stump Grinding Services
Licensed, Bonded, Insured In ID & OR
Quick Response
Local, Family Owned & Operated
We schedule all utility locates
Senior Discounts
Satisfaction Guaranteed
5 Star Reviews
Should something get missed, every customer gets 1 free callback!
Need a professional arborist with 20+ years of experience to take care of your stump grinding in Meridian Idaho? How about that overgrown lot or acreage? Need to prep for a building, farming, or clean up your forest to protect your home from forest fires?
Jack prides himself on quick response and professional service. Trust your Boise Land Clearing, dirt work and stump grinding service. Stump Removal Northwest expertly remove trees, brush, stumps, roots and more to restore your landscape.
We have the right equipment and the right experience to get the job done so you can enjoy your property for generations.
Stump Removal Nortwest Services: