FORESTRY MULCHING:
Whether you want to reclaim land to make your property more usable, improve your view or get ready to develop a new residential or commercial property, SRNW can do everything you need. From brush, tree, Juniper, concrete, debris removal to forestry mulching and mastication. Land reclamations is our specialty.
Brush clearing and forestry mulching are effective ways to get rid of unwanted trees, overgrowth and vegetation. Give us a call now and let's set up a time to come out and give you a free estimate. (208) 477-8384 or click here to fill out a quick form and we'll get back to you within 24 hours.
Land Reclamation
Fire Prevention
Brush Clearing
Sagebrush & Juniper Removal
Viewscape
Tree Removal
Our brush & forestry mulching process turns existing vegetation and trees up to 12″ in diameter into mulch & is an eco-friendly land clearing method that returns valuable nutrients to the soil while leaving root systems intact. If you want the roots out, we have stump grinding machines for that too! Recent land management services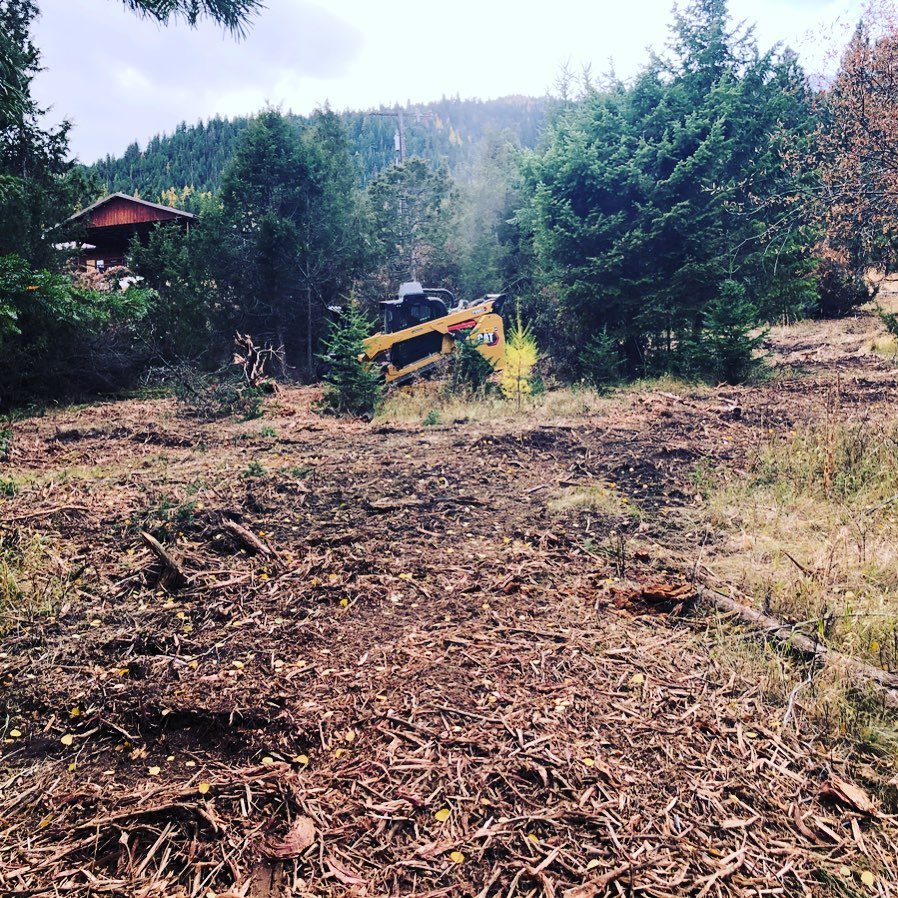 BRUSH CLEARING:
If you have a residential or commercial property that needs clearing, look no further than Stump Removal NW. Homeowners and business owners across Treasure Valley & beyond, depend on us when they need their lots cleared for safety concerns, to prepare for new construction, or to provide a clean, uniform look to their property.
Call & get a free estimate (208) 477-8384
Forestry Mulching Benefits:
No Burning, Piles or Hauling
Build Up Topsoil & Naturally Fertilizes
Land Is Ready To Use Immediately
Process Rarely Requires Permitting
Increase Property Value
Preferred Process By Local Developers