BH130 Attachment For Sale Price:
2020 BH130 Smart Attachment for sale. Turn your D3 skid steer into a backhoe or excavator. Fully equipped with yoke, quick connect, 12″ & 24″ buckets and thumb. Ready to dig, move dirt, stack rocks, etc!
BH130, Coupler, Quick Connect, Thumb, 12″ & 24″ Buckets: $27,800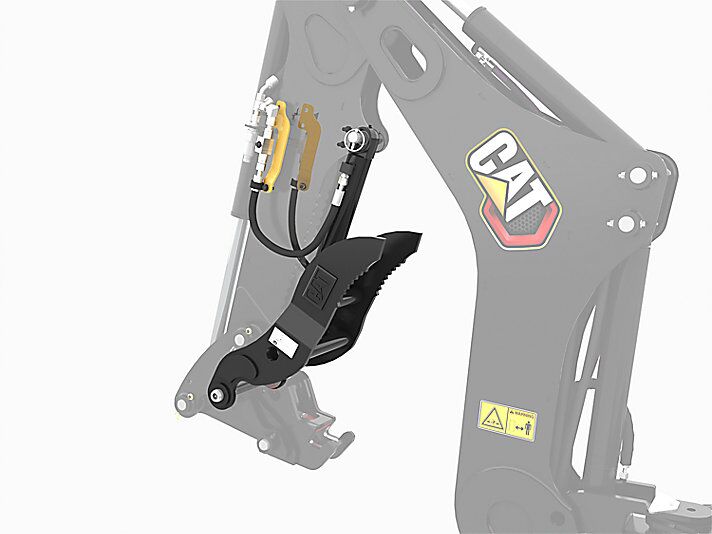 We bought the BH130 new from Western States Cat in November 2020, had a coupler, quick connect and thumb added and used it on one job before our business services and direction changed. We kept the attachment in case we may need it. It's been stored in excellent condition, without use, and it's time to pass it on to someone who will get some dirt on it!
Like everything else we've been told this attachment is hard to find. Please call Jack @ 208-477-8384 directly for all information and specs. Serious inquiries only. No trades.
Cat BH130 For Sale:
The price just for the BH130 attachment, no buckets, thumb, quick connect or coupler is $23500. Additional features this one has bring the brand new price to $31,200. Save yourself the money and time waiting.
The Cat® Backhoe BH130 attachment is used in typical backhoe applications such as digging footings, basements, and drainage ditches, utility trenching, back-filling, and maintaining slopes and embankments in construction, industrial, and landscaping settings. We added the thumb to allow for stacking rocks, picking up any debris etc.
With the quick connect/coupler (included) the BH130 attaches to the skid steer in less than a minute. The D3 activates a dedicated machine display to allow options for the BH130 to be selected. And as a Smart attachment, the BH130 allows for pattern change.
Lookup full BH130 Smart attachment specs and details at Smart Attachment
Cat® 3-ton (35-35 mm pin diameter) excavator attachment can be easily used with the BH130. Operated hydraulically, the backhoe attachment can shift left and right quickly and easily without leaving the cab. Allows the backhoe to be used close to walls and other obstacles. We love this feature because it allows you to get close to homes and dig along foundations without damaging the existing structure.
BH130, Coupler, Quick Connect, Thumb, 12″ & 24″ Buckets: $27,800
We don't have a lot of pictures because we used it so little, but call Jack at 208-477-8384 for more info and pictures.
BH130 for sale in Meridian ID