2021 Land Clearing Cost & Service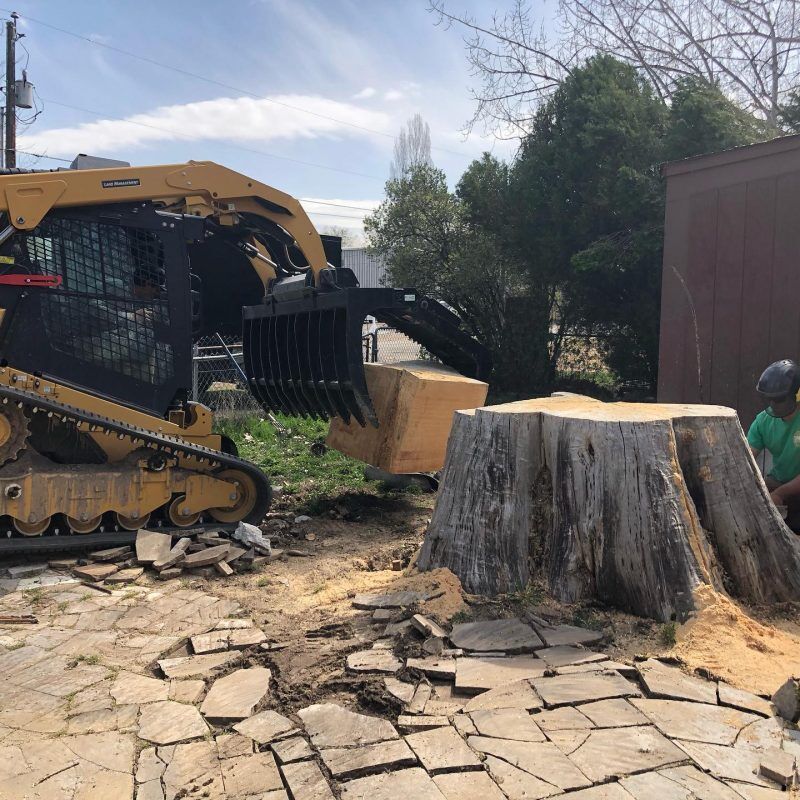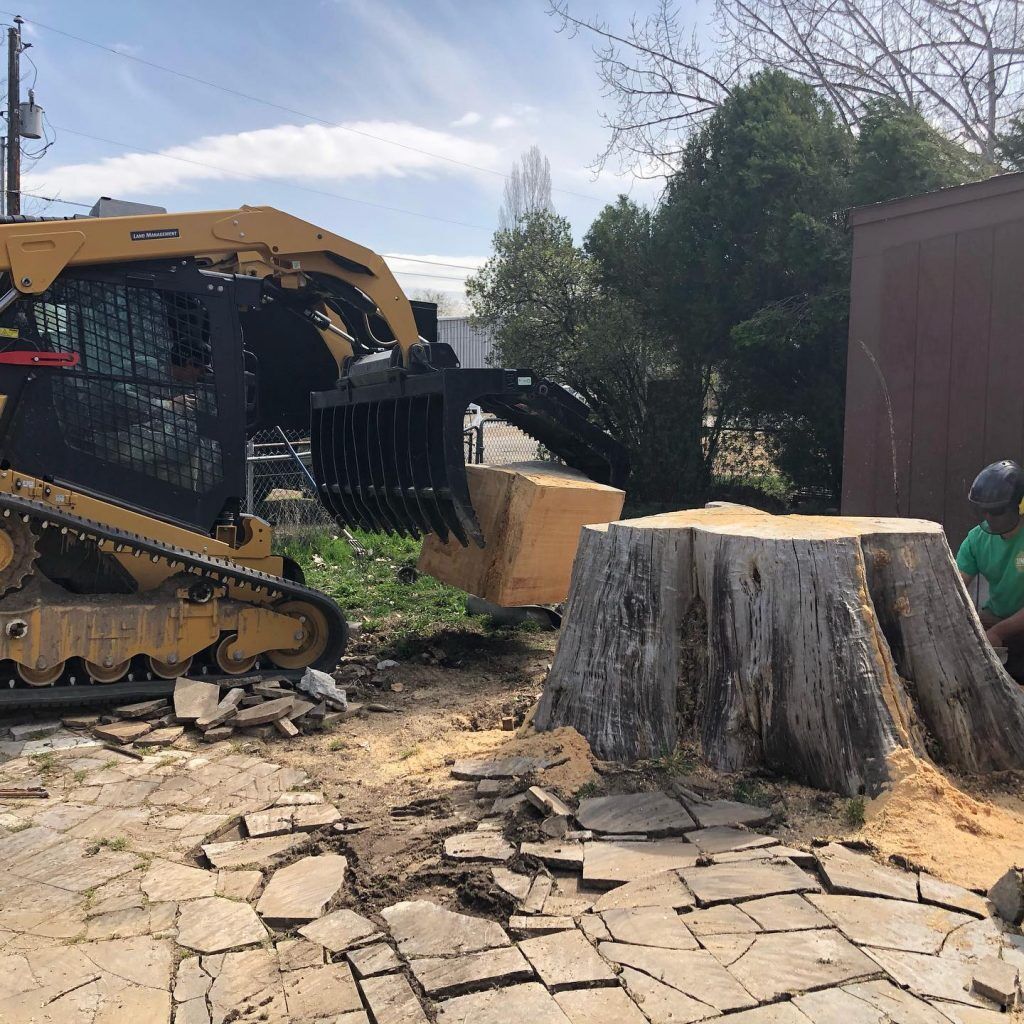 Of course many factors cause
land clearing costs
to vary which is why we always suggest getting an estimate from your local & reputable lot clearing company.
If you are looking for lot clearing in Boise, Treasure Valley or surrounding areas, be sure to call Jack at 208-477-8384 for a free land clearing estimate. Whether you have 1 city lot or 100's of acres, we will clear your land using sustainable practices at competitive prices. We clear heavily forested to lightly wooded, overgrown farmland, tree stumps, abandoned buildings or non-functional pools and leave your land project ready.
From removing concrete, rocks, shrubs, trees, buildings and even pools, land and lot clearing services are a lot of work. That's where our team of lot and land clearing contractors come in. We'll take the hassle off your shoulders, clear your parcel, remove brush and prep your property for any project!
SRNW Land Clearing Service:
Our Residential and Commercial Land Clearing Services Include:
Right of way clearance
Survey & fence line clearing
Clearing for leisure areas
Creating right-of-way for new access roads
Brush clearing and mulching
Stump removal
Lot clearing for new construction, remodeling & more
Machinery Used:
Backhoe
Skid Steer
Stump Grinders
Forestry Mulcher For Brush & Tree Clearing
Dump Truck
We use rubber-track carriers with specialized brush clearing, forestry mulching mastication attachments to clear small trees, blackberry bushes, shrubs, underbrush, etc. Our 1 step process is perfect for land developments, fire breaks, erosion control and sustainable forests.
If there are larger trees and/or stumps that need removed, we refer to our tree expertise to remove and grind stumps for total land clearing and mulching.
How Much Does Lot
&
Land Clearing Cost
The cost of clearing land to build on is more involved. The lot size, land surveying, local zoning and building permits all play a role in the cost to clear your land.
Stump Removal Northwest can be your partner throughout the process and timeline of your residential or commercial building project. In addition to clearing the lot, we also provide affordable land grading to aid with leveling the ground for construction efforts and site prep.
Our average cost to clear a residential lot ranges from $1,200 to $4,000 and increases depending on the size of the parcel and how densely wooded the area is.
If you have overgrown acreage or forests that need vegetation management, our land clearing costs start at $1200 per acre, rarely require permits and are the most eco-friendly.
For common residential demolition projects, such as removing a pool, old shed or building, the total cost depends on accessibility, the size of the structure/pool and the machinery used. Our demolition costs start at $1,000.
Land Clearing For Overgrown Acreage
Brush cutting and mulching is the ideal alternative to slash and burn techniques that deplete the ground of precious topsoil and root base.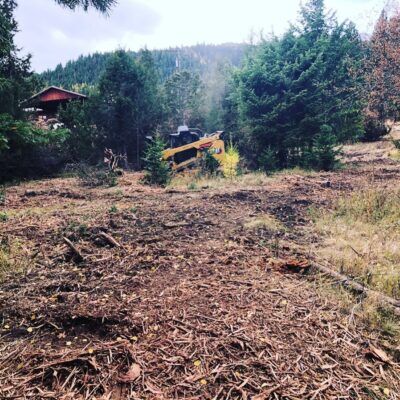 We grind unwanted vegetation right where it stands and transform it into a beneficial mulch that prevents erosion. Mulching requires no dangerous fires and minimizes compaction of the ground. This is a great option for right of way and road clearance.
After mulching, the ground is ready for seeding. Grass seeds can be spread directly on top of this mulch to enhance the soil stabilization characteristics of the mulch, improve moisture retention and speed the decomposition rate.
Stump Removal Northwest Land Clearing Service
When you contact us, you won't speak with an answering service or receptionist. You'll speak directly with the owner of the company, Jack. SRNW is family owned and operated by Father/Son duo. This ensures you receive expedited scheduling, a quality inspection and consultation and competitive pricing.
Our sustainable processes and 25 yrs land clearing experience has made us the go-to for land and lot clearing in Idaho and Oregon.
In addition to providing lot and land clearing services in Boise ID & surrounding areas we offer stump grinding, custom excavation and demolition & dump truck services. For a free estimate and consultation, contact us.
Stump Removal Northwest Inc.
Always Free Estimates
25 yrs Experience
Licensed, Bonded, Insured In ID & OR
Quick Response
Local, Family Owned & Operated
Senior Discounts
60+ 5 Star Reviews
We have the professional equipment and experience to prep your property for any project. We are fully licensed, insured and bonded for your protection. For professional Idaho land clearing service just call Stump Removal Northwest.